Due to COVID-19, we are experiencing a shortage of some items. The items on our website are NOT a true representation of the items in the store, and we will be communicating that information the best we can.
Atlantic Clam Juice, Atlantic Premium, All Natural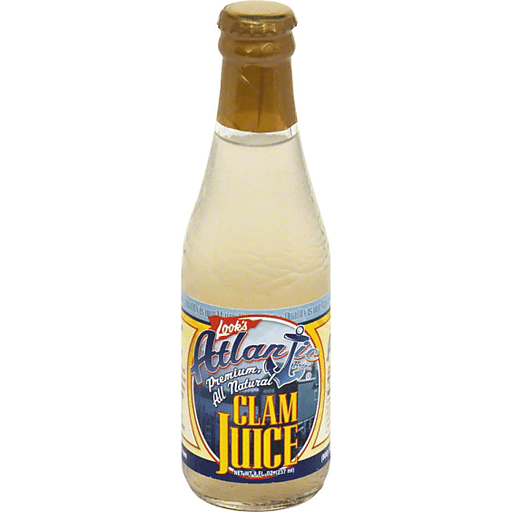 Looks Atlantic Brand Clam Juice Ready for immediate use Clam Juice is an excellent enhancement to any seafood cocktail, soup, stew or chowder. This is the essence of clams from the cold Atlantic Ocean. The solids you may see are parts of the clam itself. They are nutrious and flavorful. Shake well before using.