Due to COVID-19, we are experiencing a shortage of some items. The items on our website are NOT a true representation of the items in the store, and we will be communicating that information the best we can.
Vigilance Cabernet Sauvignon, Red Hills, Lake County, Vintage 2014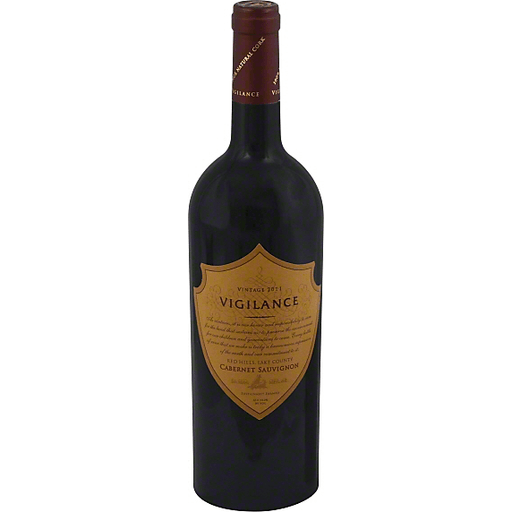 Aged on French oak for 15 months, our Vigilance Carbenet Sauvignon has complex layers of black cherry, ripe currant, spice, and dark chocolate. Salute! As vintners, it is our honor and responsibility to care for the land that sustains us, to preserve the environment for our children and generations to come. Every bottle of wine that we make is truly a harmonious expression of the earth and our commitment to it. We are stewards of the land and have a dedication to the planet. That's why our vineyards are certified sustainably farmed. We use our sheep to control the weeds between the rows and our ever vigilant sheep dogs stand guard over the flock. It is this same spirit that drives us in our obsession to craft wines that honor and respect the earth - Clay Shannon, Vigilance Vineyards. Ovis cycle. Sustainably farmed. Family owned. Alc 13.9% by vol. Vinted & bottled by Vigilance Winery and Vineyards, Kelseyville, CA. USA.