Due to COVID-19, we are experiencing a shortage of some items. The items on our website are NOT a true representation of the items in the store, and we will be communicating that information the best we can.
St Ives Swiss Formula Age-Defying Lotion, Moisturizing Facial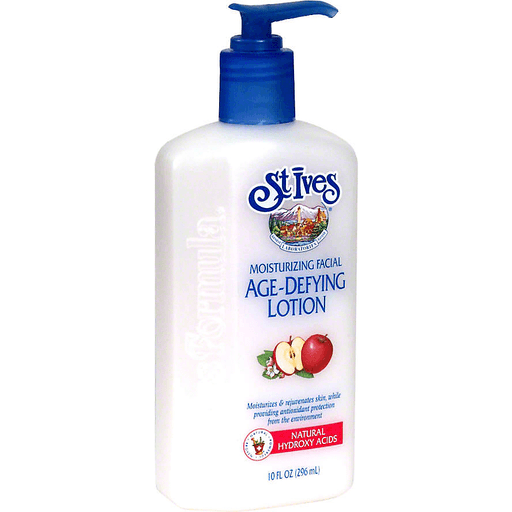 Moisturizes & rejuvenates skin, while providing antioxidant protection from the environment. Natural hydroxy acids. St. Ives Moisturizing Facial Age-Defying Lotion unleashes the power of nature in a formula proven to leave skin soft, supple and rejuvenated. A natural fruit derived hydroxy complex gently exfoliates the skin revealing newer, fresher cells. Gently lifts away dead surface cells and complexion dulling impurities. Advanced botanical formula: Apple, anti-oxidant; Chamomile, soothing; Primrose, moisturizing. Natural. Powerful. Proven. This product not tested on animals.