Due to COVID-19, we are experiencing a shortage of some items. The items on our website are NOT a true representation of the items in the store, and we will be communicating that information the best we can.
Schick Xtreme3 Triple Blade Closeness Cartridges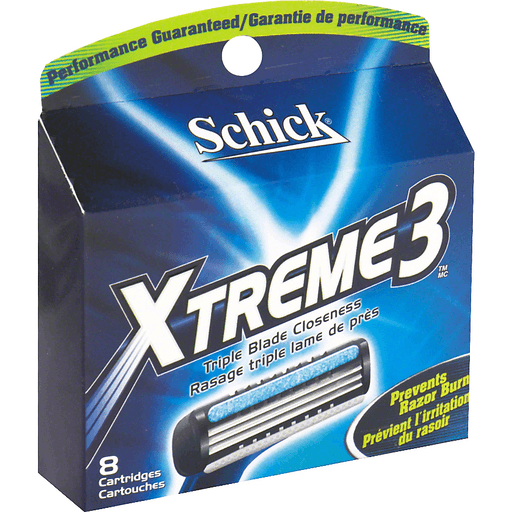 Prevents razor burn. These cartridges fit our Schick Xtreme3 refillable razor. Get close. Not burned. Triple Blade Closeness: Patented Blade Technology allows 3 blades to flex and pivot for a closer, smoother shave while preventing razor burn. Comfort Strip: Provides lubrication so blades glide smoothly over all areas of your skin. Blade Cartridge Made in U.S.A.