Due to COVID-19, we are experiencing a shortage of some items. The items on our website are NOT a true representation of the items in the store, and we will be communicating that information the best we can.
Rice Dream Non-Dairy Frozen Dessert, Vanilla Nutty Bar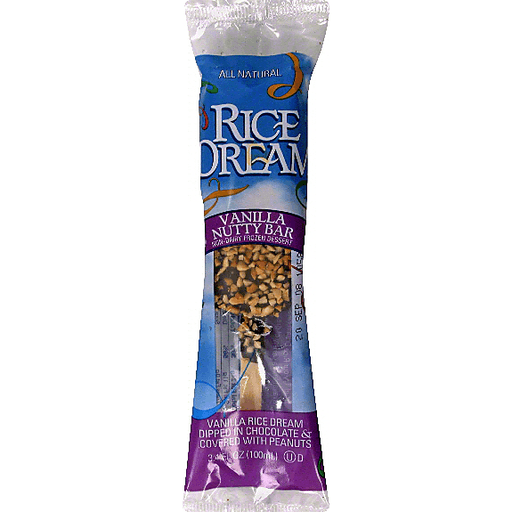 Vanilla Rice Dream dipped in chocolate and covered with peanuts. Sweet dreams are made of these delicious Rice Dream Nutty bars. Enjoy cool, sweet, vanilla creaminess surrounded by a rich chocolate coating and a crunchy layer of delectable peanuts. Truly a non-dairy dream come true!