Due to COVID-19, we are experiencing a shortage of some items. The items on our website are NOT a true representation of the items in the store, and we will be communicating that information the best we can.
Reach Toothbrush, Harry Potter, Soft 18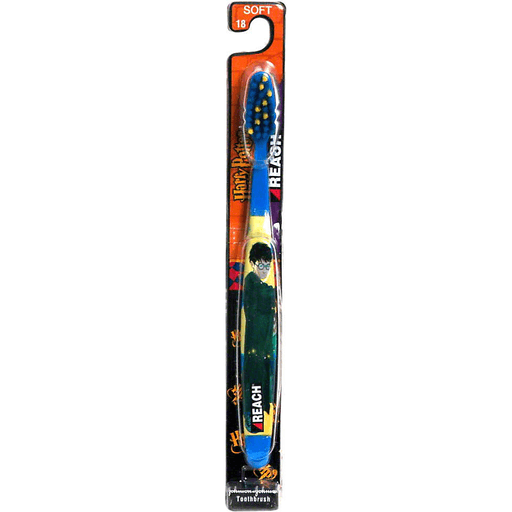 Makes brushing fun! Now kids will want to brush because they love Harry Potter. And Reach with its unique angled neck is specially designed for kids to help them clean the hard-to-reach places in their mouths. Reach's soft bristles effectively clean teeth and are gentle on gums. Dental professionals recommend replacing your toothbrush every 3 months.