Due to COVID-19, we are experiencing a shortage of some items. The items on our website are NOT a true representation of the items in the store, and we will be communicating that information the best we can.
Reach Max Toothbrush, Compact Head, Soft 82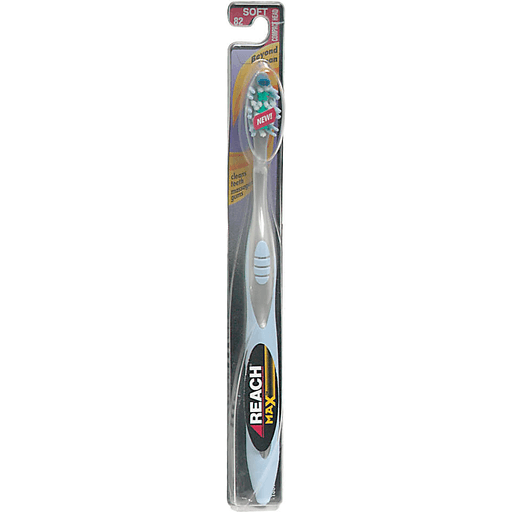 Cleans teeth, massages gums. This Reach toothbrush cleans hard-to-reach places and provides a gentle gum massage. It's like two toothbrushes in one! Gentle massaging fingers stimulate gums during brushing. Dental professionals recommend replacing your toothbrush every 3 months.