Due to COVID-19, we are experiencing a shortage of some items. The items on our website are NOT a true representation of the items in the store, and we will be communicating that information the best we can.
M & M Chocolate Candies, Milk Chocolate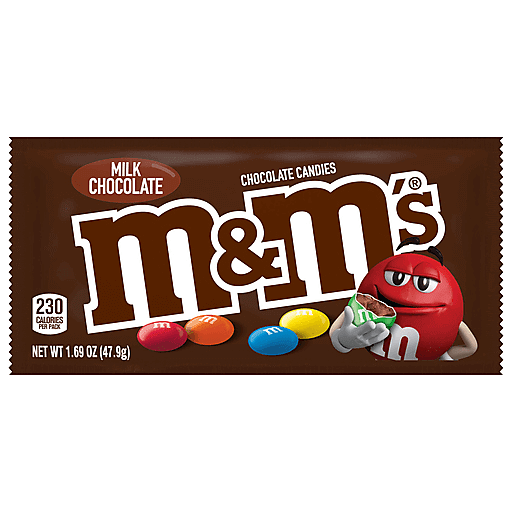 Enjoy delicious, colorful fun with M&M'S Singles Size Milk Chocolate Candy Pouches. These individually wrapped, full-size pouches are a tasty way to share your love of chocolate with friends and family. Beyond being a great way to stock up your pantry with chocolate goodness, these pouches of M&M'S Milk Chocolate Candy can be used to pass out to trick-or-treaters on Halloween, bring to share at a holiday party or add to a candy buffet at your next gathering. There's no end to the fun you can have with M&M'S Milk Chocolate Candy.