Due to COVID-19, we are experiencing a shortage of some items. The items on our website are NOT a true representation of the items in the store, and we will be communicating that information the best we can.
Earth Friendly Ecos Ultra 2x All Natural Laundry Detergent - Free and Clear - 100 fl oz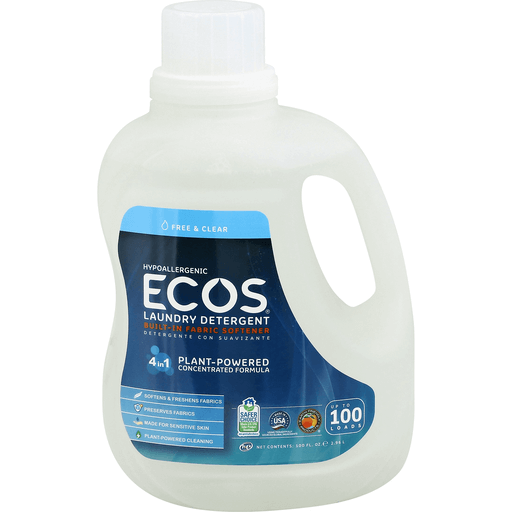 ECOS LAUNDRY DETERGENT, FREE & CLEAR IS EXTRAORDINARILY EFFECTIVE AT PROTECTING COLORS AND FABRICS. THIS 2X CONCENTRATED LAUNDRY DETERGENT IS GREAT ON COLORS AND IS MADE FOR EVERY MACHINE INCLUDING HE, GREYWATER AND IS SEPTIC SAFE. EVERY BOTTLE CONTAINS 100 FL. OZ. OF FRAGRANCE-FREE, PLANT-DERIVED CLEANING POWER WITH BUILT-IN FABRIC SOFTENER. SEE THE FACTS LABEL FOR WARNINGS AND ALLERGENS.