Due to COVID-19, we are experiencing a shortage of some items. The items on our website are NOT a true representation of the items in the store, and we will be communicating that information the best we can.
Mezzetta Salad Olives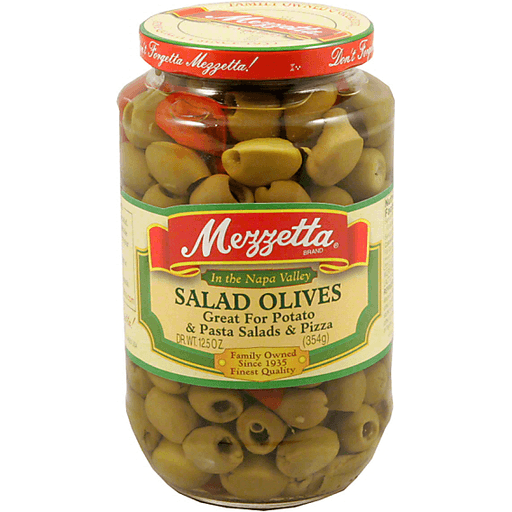 In the Napa Valley. Great for potato & pasta salads & pizza. Family owned since 1935. Fines quality. Quick n' easy favorites. Add a dash of dining out to a simple salad. Use in pasta, potato and macaroni salads. Product of Spain.