Due to COVID-19, we are experiencing a shortage of some items. The items on our website are NOT a true representation of the items in the store, and we will be communicating that information the best we can.
Nourish Argan Butter - Organic - Rejuvenating - 5.2 oz - 1 each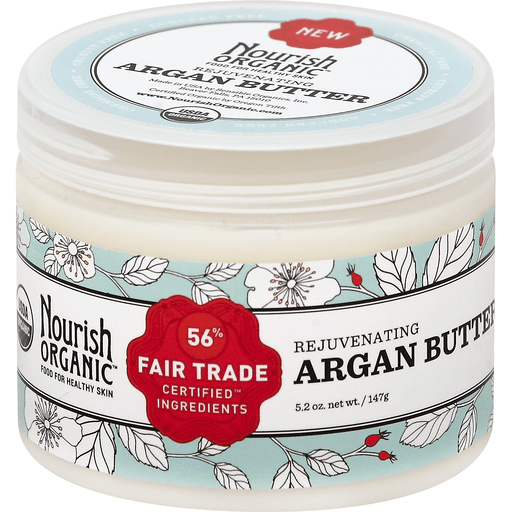 NOURISH ORGANIC ARGAN BUTTER, ORGANIC IS A NATURAL AND PURE SKIN CARE PRODUCT DESIGNED FOR USE ON BOTH THE FACE AND BODY. MADE WITH NATURAL INGREDIENTS, THIS NOURISHING BUTTER IS FREE OF HARSH AND UNNATURAL ADDITIVES, MAKING IT GENTLE ENOUGH FOR REGULAR USE. THIS PRODUCT IS GLUTEN-FREE, NON-GMO AND IS MANUFACTURED USING CRUELTY FREE METHODS. EACH JAR OF NOURISH ORGANIC ARGAN BUTTER, ORGANIC CONTAINS 5.2 OZ. OF PRODUCT.