Due to COVID-19, we are experiencing a shortage of some items. The items on our website are NOT a true representation of the items in the store, and we will be communicating that information the best we can.
Hain Mini Munchies Mini Rice Snacks, Honey Nut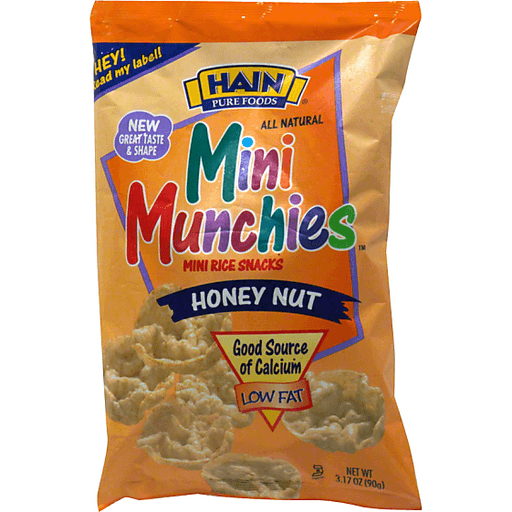 Good source of calcium. Low fat. All natural. Great taste and shape. Crispy and crunchy, Hain Mini Munchies Rice Snacks are loaded with great taste, but with less fat and calories--since they are made with whole grain brown rice! Now, with a wavy texture to grab even more flavor in every bite, these snacks are perfect for popping in your mouth anytime! Crunch them and munch them whenever you like since our Mini Munchies have no trans fat, artificial colors or preservatives. Just like all Hain products, Hain Mini Munchies Rice Snacks are made with only the finest natural ingredients--and they're calcium fortified too! This product is sold by weight, not volume. Some settling may occur during shipment.