Due to COVID-19, we are experiencing a shortage of some items. The items on our website are NOT a true representation of the items in the store, and we will be communicating that information the best we can.
Golden Flake® Onion Os® Onion Flavored Rings 2 oz. Bag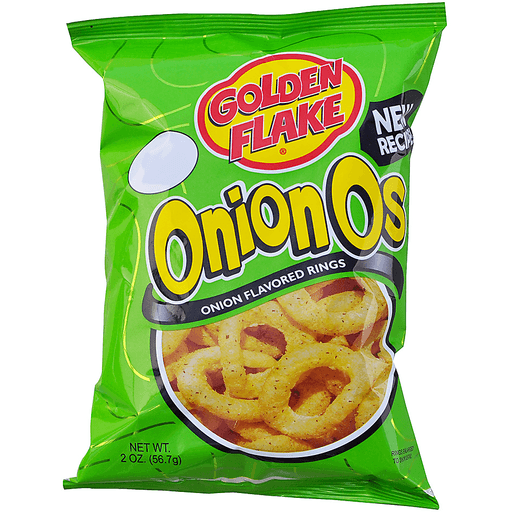 Open a package of Golden Flake Onion Os® and you get the light, crisp flavor that makes Golden Flake the choice of people all over the South. With the taste and shape of an onion ring, this crunchy snack is sure to tickle your taste buds! Now with More Crunch!