Due to COVID-19, we are experiencing a shortage of some items. The items on our website are NOT a true representation of the items in the store, and we will be communicating that information the best we can.
Eden Sea Vegetable, Arame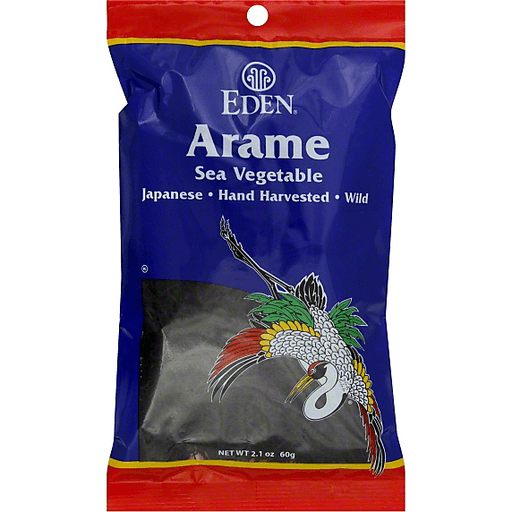 Japanese. Hand harvested. Wild. Eden Arame of Ise (eesay) bay, Japan, grows wild in an environmental sanctuary. Select fronds are hand-harvested during summer, sun-dried, cooked for five hours to tenderize, and thinly sliced before final drying. Eden Arame is an excellent choice for introducing friends to sea vegetables. It is easy to prepare, has a mild flavor, and pleasing texture. Eden Sea Vegetables provide a wealth of trace minerals, essential for rounded vegetable kingdom nourishment. Over 1,100 free recipes at edenfoods.com. Imported from Japan.