Due to COVID-19, we are experiencing a shortage of some items. The items on our website are NOT a true representation of the items in the store, and we will be communicating that information the best we can.
Bausch & Lomb Multi-Purpose Solution for Soft Contact Lenses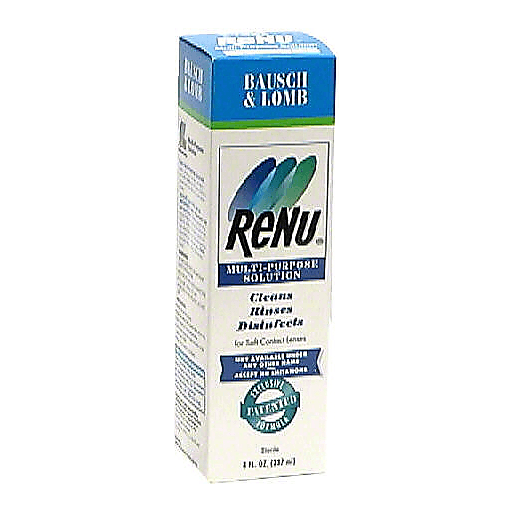 ReNu Multi-Purpose Solution cleans, rinses and disinfects, all steps in one bottle. ReNu Multi-Purpose Solution is proven safe and effective for soft contact lenses. Because your eyes are so important, don't experiment with just any brand. Different solutions may not be compatible and not all solutions are safe for all lenses. Be sure to consult your eye care professional if you have questions about lens care. Trust your eyes to ReNu solutions, the no. 1 doctor recommended. 100% satisfaction guaranteed. Your satisfaction with ReNu Multi-Purpose Solution is guaranteed or your money back. For information on the guarantee or product information, call 1-800-553-5340.