Due to COVID-19, we are experiencing a shortage of some items. The items on our website are NOT a true representation of the items in the store, and we will be communicating that information the best we can.
Arrid XX Anti-Perspirant & Deodorant, Total Sport Solid, Cool Zone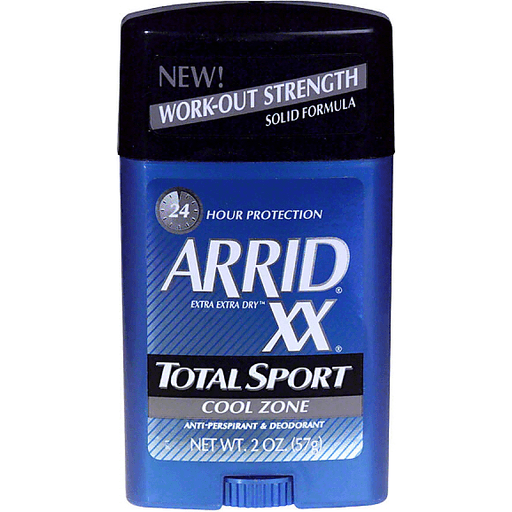 Helps stop wetness and odor. Helps keep you feeling cool, dry and confident all day long.